Christmas is over for another year; the stockings are empty, wrapping paper has filled your bins and your family feels as stuffed as the turkey was. The ending of the festive holiday also means that the end of the year is also nigh.
Yes, in three days 2021 will be upon us and all our New Year's Resolutions will begin in earnest!
Do you have any resolutions this year? Here at Inspect a Drain we have a lot of exciting things planned for 2021, we're excited for what the coming year has in store and can't wait to share it all with you.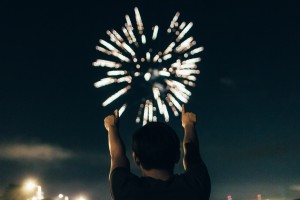 We'd like to take this opportunity to wish you a Happy New Year and good thoughts for the approaching year. Our business couldn't exist without you and we strive to fix all of your drainage problems in a speedy and efficient manner. We love what we do, so thank you for making it possible!
Are you having problems with your pipes or have you had a colder than usual winter? Then don't wait! Winter is at its height and leaving a problem to fester can cause you bigger problems – not to mention cost more to fix – in the long term. So, make your resolution a warm home and a cosy start to your best year yet!
We provide CCTV drain surveys Derby residents rely on.
Have you got a problem with your drains that is leading you into the New Year? Inspect-a-Drain can help you to sort it out, so contact us today.