Blocked drains derby residence suffer from, vary enormously.
Most people will experience a blocked drain at some point in their lives, but you'd be surprised at how many people will leave a drain blocked for relatively long periods of time before they actually get it properly serviced. Whether this reluctance is down to an attitude that the problem will 'sort itself out' or a sense of inexplicable embarrassment is unimportant; the fact is that you should get any blocked drains cleared as soon as you notice the problem occurring.
Leaving a blocked drain can bring about a variety of unwanted long-term consequences within a property, and such a problematic drain can even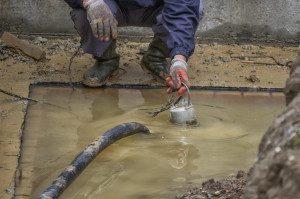 be a symptom of serious underlying concerns as well. As a specialist service when it comes to attending to blocked drains in Derby, here are a few of our top reasons as to why you should get your blocked drains dealt with sooner rather than later.
Water Resurgence
A blocked drain will not always bring about immediate problems, but leaving one for a while could eventually lead to water resurgence. This happens when the water from a sink or toilet – unable to pass the blockage – slowly builds up in your pipes before then being expelled back into your home or property. Floods in the summer time can be especially arduous to deal with, as the parched ground can flatly refuse to absorb any excess water, leaving it standing for a long time, so you definitely want to get a drain serviced as soon as you notice the blockage.
Secondary Problems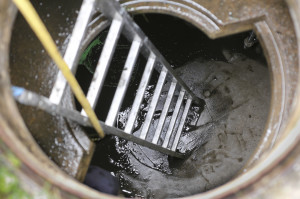 Blocked drains lead onto other household mishaps. The most obvious secondary concern is the flooding that a blocked drain might cause, or the leakages from over-pressurised pipes, but there are other bothersome traits too. Blocked drains regularly result in damp or mould holding sway within your property, and some people spend a good deal of money trying to sort out these troubles before they realise their first action should have been the unblocking of a nearby drain. If you don't attend to the cause, the effect won't go away.
Structural Damage
Sometimes, a drain becomes blocked not because of clogging debris, but as a result of an underlying structural complaint. This could be a partial collapse, an intruding tree-root or many other situations, but regardless of the specificities, any such damage needs rectifying forthwith. Unless you have your drain serviced to determine the cause of a blockage, you may never find out about one of these problems until it becomes a real issue in the future.
Drains can become blocked for a vast range of reasons. One especially curious incident that was reported recently was the blocking up of a sewer in London, where hundreds of discarded tennis balls were the cause of the problem! The story, related to the BBC News website, still has no explanation, but the solution to any sort of blockage is always to get it serviced as soon as possible.
Here at Inspect-A-Drain, we deal with clients who are being afflicted by blocked drains in Derby, blocked drains in Sheffield,  and a wide range of other nearby areas, and we have a proven track record when it comes to solving all of these problems in a hugely efficient fashion.
No job is too large or small for our reputable firm to tackle, so the next time you notice a blocked drain don't leave the problem to get worse! Instead, contact us by calling 0800 195 8670, 01335 360879 or emailing roger@drain-inspections.com and we'll be happy to clear any sort of drainage issue in no time at all.