When dealing with the unfortunate blocked drains Nottingham residents see on a daily basis, we are becoming increasingly aware of the trouble that leaves are causing already this autumn. Our previous blog provided some hints towards how you can look after your drain and give your drains that little extra chance to deal with the (no doubt) impending rains that autumn and winter will bring.
Another autumnal peskiness that can occur is caused by the dropping temperatures, as little critters decide to try and take advantage of your good nature – and central heating – by taking shelter in your home. There are of course several ways to help avoid this, particularly if you begin to start noticing the little black droppings these rats and mice can leave as payment for your kindness.
Guard Your Drains
A great way of blocking your drains from becoming a rat race is the use of guards over the bottom of your drain pipes and, of course, drains. This stops the animal right in the tracks, preventing them from even thinking about entering your abode through your network of pipes, or allowing them to begin to set-up home in your drains.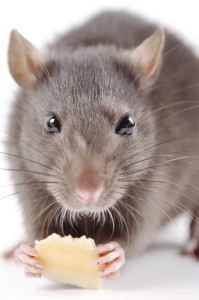 Beware What You Waste
Whatever you flush down your sink is likely to end up on top of your drain grate, if it doesn't make its way down into your sewer. You can either see our above point, or opt to gift your sink a sink drain strainer, where in you can capture the bulk of the crumbs, limiting the amount of grub you are leaving out for your visitors' banquet.
Block Up The Gaps!
This advice applies to walls, bottom of doors, and drains and pipes. This relies on you remaining somewhat vigilant and can be undertaken by doing anything like putting mesh over your ventilation holes, to putting bristle strips underneath your doors. These all serve to limit the little gaps rats and mice like to invite themselves through, and reduce the chance that you end up inadvertently catering for an unwelcome mini-houseguest.
If you do find yourself struggling to cope with your drain and pipe issues, then we're only a phone call away to come to your rescue. So, don't hesitate to get in touch; you can contact us on 01335 360879, where one of our drainage experts will be awaiting your call to help give you a pest free autumn. We help with CCTV inspection, drain relining, broken drains and much more.