As specialists in blocked drains Nottingham residents rely on, we know how disgusting the smell from said blockages and sewers can be. So, we dread to imagine what it would be like to walk around a city where people are emptying all their foul waste into the streets- well, that's exactly what it was like for Londoners in 1855.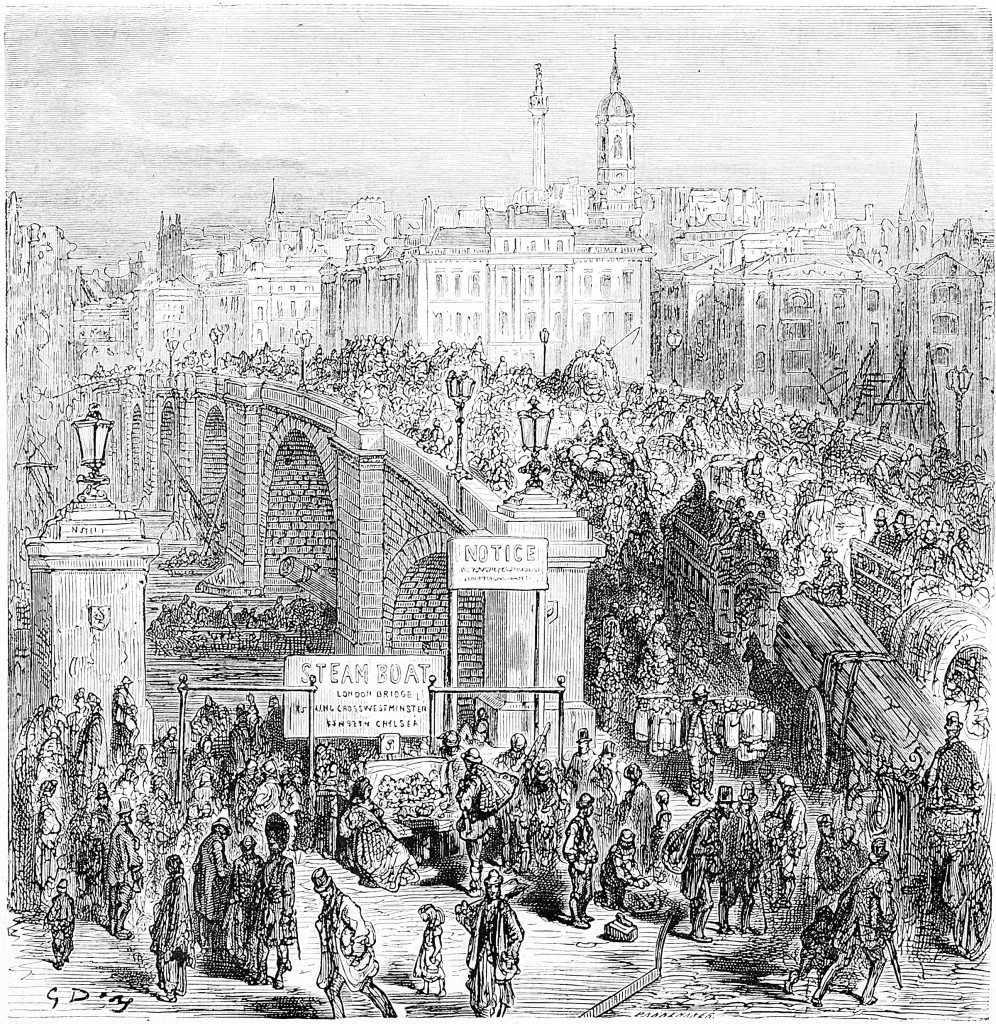 Now, at this point in time, everyone knew this wasn't a healthy thing to do, but the question they didn't know the answer to was why. By the time of Queen Victoria, the chance of infants living past their fifth birthday was highly unlikely due to the spread of diseases such as cholera.
While there had already been a breakout of such diseases earlier in the century, there was still no cure for them. These diseases had been a problem since the Romans, who thought they were caused by bad smells and 'miasmas', which is why the Romans built sewers- to get rid of the smell, not the sewage.
It wasn't until the deductions by Dr. John Snow, that the true cause was found. (Turns out, he did know something!)
Having attended too many patients during an earlier outbreak of cholera without contracting the disease himself, he realised that it was not through the air that the disease was transmitted. Then, when another outbreak occurred in 1854 in Soho, he followed a pattern that led him to the source- a popular water pump. Something that helped Snow draw this conclusion was the fact that none of the 70 workers in the local brewery had died, as they only drank beer.
It turned out that a sewer was leaking into the well which was unfortunately typical of the time due to the River Thames serving as both a water provider and an open sewer. Only when the problem was literally forced up the nose of MPs during the 'Great Stink' in the summer of 1858 did something actually gets done about it.
Parliament ended up forking out £3 million to the Metropolitan Board of Works to solve the problem. Chief engineer Joseph Bazalgette took on the task, designing and building five major brick-lined sewers which measured a whopping 82 miles in length; three north of the river and two to the south with pumping stations being built at strategic locations in order to keep the sewage flowing.
Bazalgette's master plan was to ensure the flow of rancid water from the old sewers and underground rivers would be intercepted and then diverted through new, low-level sewers that were built behind embankments on the riverfront. This foul water would then be taken to a water treatment facility.
These sewers are partly hidden beneath the vast embankments alongside the Thames, including the Albert and Victoria Embankments. These created a new shape for the river and if you look hard enough, you can find the stranded water gates at various points that mark its original edge.
Building London's sewers were the largest civil engineering project in the world at the time. Sadly, because of a delay to allow the embankments to also house new underground lines, another cholera epidemic hit London in 1886. By 1870, the sewers were complete, with a further two sewers being added in 1910.
These sewers are still in use today, and they can handle up to 1.8 billion litres of sewage a day. Although in constant need of repair and replacement, we can't imagine London without them. Imagine what that would smell like!
Fascinating isn't it? Well, we at Inspect a drain certainly think so! Our main concern, however, is blocked drains. So if you have a blocked drain and need help, contact us by calling 01335 360879 to speak to a member of our friendly team.